Can Craniosacral Therapy help relieve symptoms of Post Traumatic Stress Disorder?
To live through a deeply disturbing event, can afterwards lead a person into overwhelm. The ability to cope with every day life can become very difficult. Each person responds to a trauma differently. What one person can deal with, can be very scary for another to experience. With PTSD, a person could continue to feel anxious, sadness, experience nightmares, or flashbacks. There is help. In conjunction with psychotherapy, massage and bodywork can be very helpful in reducing stress, and in supporting emotional integration.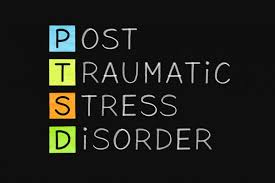 Healing Team between Psychotherapists and Bodyworkers
Many Massage Therapists and Bodyworkers train to be able to support people who process emotionally when they are the table. While this is not psychotherapy, there is a way that Craniosacral Therapy can offer a sacred space for people who have gone through difficult experiences to move through PTSD symptoms. By creating a safe environment with safe touch, we can dialogue with the Central Nervous System so that it can better regulate. I have witnessed many people release deep tensions, fascial restrictions, and more importantly let go of old stories that no longer serve their health and wellbeing. Often I work with clients who see their psychiatrists and psychotherapists as well. I look at this as the building of a healing team. A successful healing process includes whatever it takes to support the client safely navigating through a frightening internal journey to the other side.
Craniosacral Therapists (CST), in particular, who have gone through SomatoEmotional Release Education are professionally trained at the Upledger Institute to serve in this way. This work is very gentle, powerful and focused on helping the client to find his/her own inner resources to heal. How we do this, is by listening to the Craniosacral Rhythm for any significant stops. While this work is subtle through touch, a trained Craniosacral Therapist can feel when something meaningful is presenting in the body by the change in quality, symmetry, amplitude and rate of the rhythm. Once this happens, a meaningful dialogue whether through touch, feelings, speaking or spiritually oriented experiences often happens. Support and presence are key moment to moment.
On a personal note, I have worked with many clients who are living with anxiety, PTSD, panic attacks to the extent that they have a rough time functioning well on a daily basis. There are times when it may take many sessions before I even place my hands on the client. Intentional Touch has to be done by building trust, and strengthening the bond between the CST and client. Safe touch means taking the time needed to build the relationship necessary so that the Central Nervous System can calm down. This can be done with weekly sessions, but there are also Comprehensive Intensives through the Upledger Work to receive multi-hand work when a person is ready.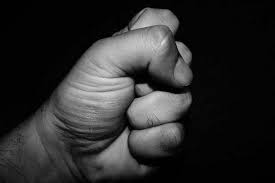 I enjoy working with people hands on this way. As each client is unique, so too is each Craniosacral Therapist. Along the way, I have studied Hakomi at the Hakomi Institute, and Trauma work with Pat Ogden at SPI. I also studied at taught at the Barbara Brennan School of Healing. There has to be a place where people can find a way to relax in their bodies and to find embodiment at their own pace and in a way that feels nourishing and secure. All people are worthy of a good life that is kind, compassionate and enlivening. I feel blessed to be a Craniosacral Therapist who works holistically with people. I feel honored to work with people who show up to be courageous and work through their dark times.
If you would like to find a SomatoEmotional Release Therapist near you, check out the Upledger Site. My recommendation is to look for a practitioner who is certified and has completed the first four classes. Ask for a consultation to find the best therapist for you.
It is the ability to keep finding solutions that is important; any one solution is temporary. There are no permanently right answers. The capacity to keep changing, to find what works now, is what keeps any organism alive.
— Margaret Wheatley, A Simpler Way

God Bless,
Sharon Hartnett CST-D 740 966-5153
www.massageincolumbusohio.comhttps://www.massageincolumbusohio.com
Serving the Columbus, Ohio area.
Please follow and like us: