Wherever you are, at whatever age, you're only a thought away from changing your life.
Some say that an old dog can't learn new tricks. This is not true. At any age, we can open up our minds and our hearts to a whole new reality. I think that especially as we age, and come closer to death, it actually becomes more pressing to the soul to turn around beliefs and actions that no longer serve us. We always have the choice to unload.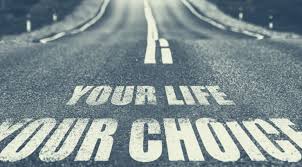 If your life is not bringing you happiness, you may as well start questioning now the belief system that has gotten you stuck. And this is your choice-you can either swim around in the same circles or you can spiral out. No worries, you are the author of your own story, but why not enjoy it? Why not take the plunge into the Unknown?
Some of the keys to Awakening into Joy are:
Practice Inward Body Mindfulness. Be open to sensations and feelings. Learn to "Be" with them as they wave in and out.
Navigate your world from the perspective of the objective observer.
Be Curious about Life and its mysteries.
Notice your "yes" and "no" currents and how they help you set boundaries.
Get back into Nature and notice the natural orders in life.
Listen to others without interrupting.
Give from your heart only when it's true.
Find balance in rest, play, and activities.
Practice giving thanks to every single thing even if you don't understand why.
Connect with Others. As humans, we are not meant to do it alone.
We are Spiritual Beings living in human bodies. As such, we are placed on a curve where we move into and out of situations that challenge us, and give our souls and spirits a chance to fly low or high. Never give up on yourself and your potential. At every moment- you are worth of the LEAP.
Whether you are in high school, or a senior- any age between- breathe and make the choice where your creativity serves you best. Love yourself, because you can do it better than anyone!
Sharon Hartnett Craniosacral Therapist – D
740 966-5153
Johnstown, Ohio
Please follow and like us: