Who Gets Head Injuries?
Did you know that there are an estimated few million sports concussions and brain injuries each year? Many of those are young athletic children who hit their heads during their daily sports activities. Likewise, there are also many more people who hit their heads while involved in exercise, car accidents, falling off roofs, bikes, and also those who experience such mishaps as slipping on ice or tripping on a sidewalk. The symptoms of a concussion may not feel apparent at the onset of a fall, but these head injuries can often negatively affect the functioning of the brain. It's important to keep an eye for any indications of a concussion after any forceful head impact. Even more critical is that you take good care of yourself until you heal and follow your doctor's advice.
My Clients:
These are the types of people with whom I work. Many of my clients who have come in to see me have been in an accident. I'd say about half of them have experienced some type concussion signs. Some also find themselves in chronic pain. While most people do recover pretty well from concussions, there are those who do not. Some of the unresolved issues I have worked with are: confusion, blurry vision, headaches, imbalances, difficulties with concentration, fatigue, and sensitivities to light. Sometimes for months, and even years- my clients had not found any type of relief. Often Craniosacral Therapy is their last stop.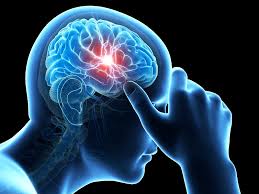 Upledger Institute
Brain Concussions and Trauma can become a huge disturbance in your life. I have worked with people who have had to quit their jobs and those who have been "let go", only because there was no cure to pain and disorientation in their head. But rest assured, there is help. One of the places that encouraged me to become specialized in head trauma is the Upledger Institute. They have been doing Comprehensive Intensives with professional athletes at their clinic in Florida. The results of their work and reviews by clients have demonstrated time and time again that the brain can be helped to become better organized biomechanically and supported to self-heal. On a personal note, as I have attended a few 5 day intensives with the Institute both as a support and primary therapist, I have seen what seemed like miracles happen with many clients many time over. Observing improvements like that influenced me to go ahead and receive my Diplomate level expertise to treat just as effectively to bring out optimal health. Over the years, I have seen quite a few people walk out of my office happier and healthier people. They re-discover how to function more clearly in life again. A series of sessions can the symptoms disappear resolve and disappear.
How Brain Work Works
I have been doing massage therapy and bodywork for about 20 years, but the Brain Work that I have learned at the Upledger Institute has given me the tools I need to support my clients Inner Wisdom. During a session with a client who has experienced a concussion, I am often led to dialogue with different parts of the brain, while keeping a holistic picture approach. This can be done quietly biomechanically, but at other times, the client will speak and share his/her experience from this internal environment. The intelligence of the body leads him/her back to health and wellbeing like nothing I have seen before.
What I love about being a Craniosacral Therapist is that the work is so gentle, and it listens to the wisdom of the body to direct the session. All of the facilitation leads you back to the Inner Guidance inside of you leading the session toward your health. The results have been profound as the work releases unhealthy restrictions, and promotes more fluid flow and motion. I am the facilitator who uses learned techniques to treat, but the body and the essence of the person is what heals.
Self Care
If you have hit your head, or someone in your family has, please go see a physician and get yourself diagnosed and treated. It's important that you focus on self-care. I will say, I have had personal experiences with concussion too. The worst trauma I felt was after I fell off my horse and hit my head. I rested for a month and could hardly do anything. No television. No computer. No reading. Just quiet rest. However, once I could travel, I went straight to the Upledger Institute and put myself in the hands of Craniosacral Therapy. I also found a local therapist here in Columbus too who helped me. I recovered. Ever since, I have made Concussion work my primary focus in my work serving clients.
Free Telephone Consultation
If you have been diagnosed or are having questions after talking to your physician, please call me. I offer a free 10 minute phone consultation. Whether you come here, or need assistance to find a therapist near you, I am glad to help. My phone number is 740 966-5153. I enjoy working with people who are ready to turn the tide back to health and wellbeing.
Warmly,
Sharon Hartnett CST-D
Johnstown, Ohio
Please follow and like us: